Alexandria Hospital: Women Mobilize the Community
Through the lens of women's activism, Alexandria Hospital: Women Mobilize the Community, will mark the 150th anniversary of the founding of the Alexandria Infirmary – today's INOVA Alexandria Hospital. This exhibit is coming to the Lyceum, October 27, 2022.
Page updated on
April 28, 2022 at 1:56 PM
Spring2ACTion! Thank You for your support!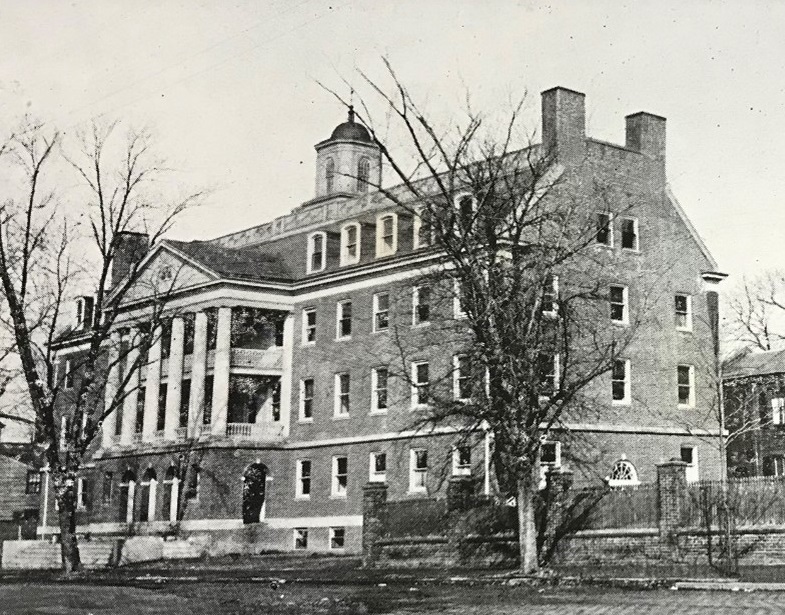 Spring2ACTion is Alexandria's 24-hour online fundraising competition, held each year in April. This year we are gathering support for an upcoming exhibition "Alexandria Hospital: Women Mobilize the Community." 
Thanks to your support we raised $9,300 to help tell the story of the civic-minded women and organizations that made sure that Alexandria's residents were health and well! This amount includes a special Power Hour prize of $500.
The exhibition will open October 27, 2022 at the Alexandria History Museum at The Lyceum.
Celebrating 150 years, Alexandria Hospital has been helping residents heal and feel better. This exhibit will highlight the civic-minded women and organizations that founded and supported the Hospital, as well as the services provided to the white and black community over the past 150 years. Donations were critical to the success of the hospital in the early 20th century. In 1917, food and financial donations were needed to administer and support operations in the new hospital building, located on the 700 block of Duke Street.
Thank you for your generous financial support of the Historic Alexandria Museums as we share Alexandria's history to enrich the present and inspire the future!
Alexandria Hospital: Women Mobilize the Community
Health care in Alexandria took a big step forward when a dynamic group of Alexandria women led by Julia Johns met to organize the Infirmary in December 1872. Through their efforts, townspeople were no longer required to go to Richmond or Washington to receive hospital care. The first purpose-built hospital facility was built in 1917 on the 700 block of Duke Street thanks to donations funding operating rooms, wards, and other facilities. Since then the hospital has lead the way in it has been a leader in healthcare from its nursing school to its oncology program. 
More Information
Out of the Attic
"Out of the Attic" is published each week in the Alexandria Times newspaper. These articles appear with the permission of the Alexandria Times and were authored by staff of the Office of Historic Alexandria and invited guests.
Alexandria Legacies: Oral Histories
Alexandria Legacies, the Alexandria Oral History Program, was developed through the City of Alexandria's Office of Historic Alexandria in the early 1980s. Today, staff and volunteers are actively conducting interviews and preparing transcriptions. Oral history broadens the study of the past in areas where there are no written documents or physical artifacts.
TWIG, The Junior Auxiliary of Inova Alexandria Hospital
Board of Lady Managers