Programs & Events at the Alexandria Black History Museum
Come to the Alexandria Black History Museum for lectures, workshops, film screenings, children's activities and more.
Page updated on
February 1, 2023 at 3:41 PM
Learn about upcoming Events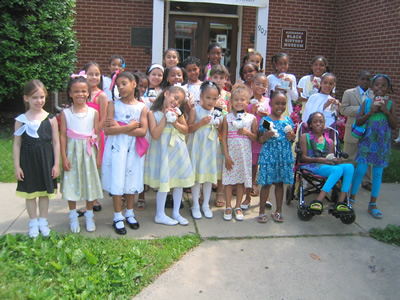 See the Historic Alexandria Calendar for upcoming events. If you would like to receive advanced notice, sign up for eNews or ask to be on our mailing list, through Alex311 or by calling the museum at 703.746.4356.  
Some examples of Museum programs
Book Signings
Children's Programs
Concerts
Exhibition Openings
Film Screenings
Genealogy Workshops
Holiday Activities
Lectures
Plays
Storytelling Workshops
Alexandria eNews
Learn what is going on at all of the City of Alexandria's museums and historic sites by signing up Alexandria eNews. You will receive This Week in Historic Alexandria and occasional press releases, information, to keep you up to date on the latest historical happenings. 
The City's free eNews service lets you sign up to receive information on nearly 100 topics, including vital emergency alerts. The messages, ranging from news releases and department newsletters to public meeting dockets and payment deadline reminders, can be sent as email messages, text messages, or voice messages. Don't miss out on important news and emergency alerts -- sign up or login today!