Tour Gadsby's Tavern Museum Online
The tour of these two taverns - the 1785 tavern and the 1792 City Tavern - explores power in the new Republic and its impact on people.
Page updated on
April 26, 2023 at 10:35 AM
Welcome to Gadsby's Tavern Museum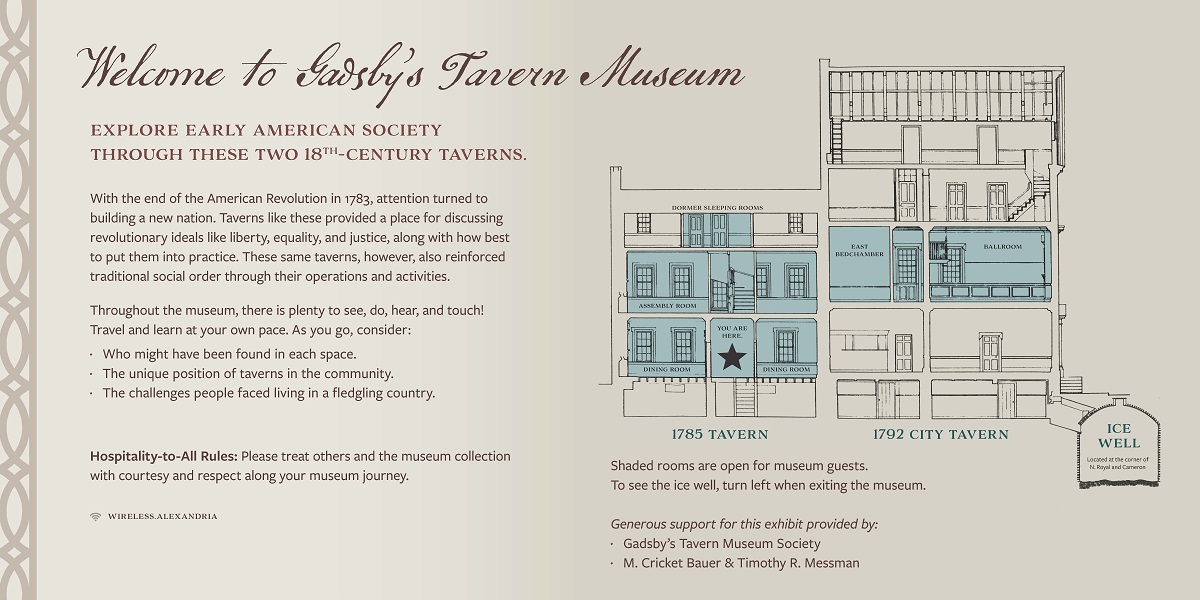 Explore early American society through these two 18th-century taverns
With the end of the American Revolution in 1783, attention turned to building a new nation. Taverns like these provided a place for discussing revolutionary ideas like liberty, equality, and justice, along with how best to put them into practice. These same taverns, however, also reinforced traditional social order through their operations and activities.
Travel and learn at your own pace. As you go, consider:
Who might have been found in each space.
The unique position of taverns in the community.
The challenges people faced living in a fledgling country.
Hospitality-to-All Rules: Please treat the museum collection and others with courtesy and respect along your museum journey.
Shaded rooms are open for museum guests.
To see the ice well, turn left when exiting the museum.
Generous support for this exhibit provided by:
Gadsby's Tavern Museum Society
M. Cricket Bauer & Timothy R. Messman
Tour the Tavern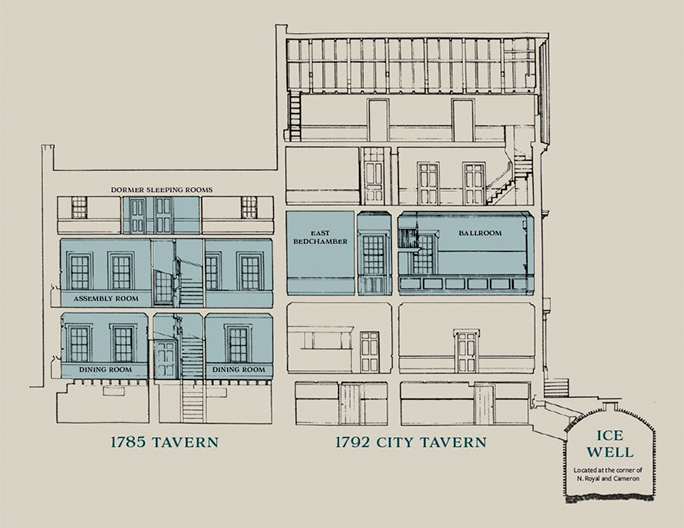 Welcome to Gadsby's Tavern Museum YOU ARE HERE