Holland Lane Corridor Improvements
Page updated on
Sep 18, 2023 at 10:34 AM
Project Description
The purpose of this project is make it easier, safer, and more comfortable for people of all travel modes, ages, and abilities to travel on Holland Lane.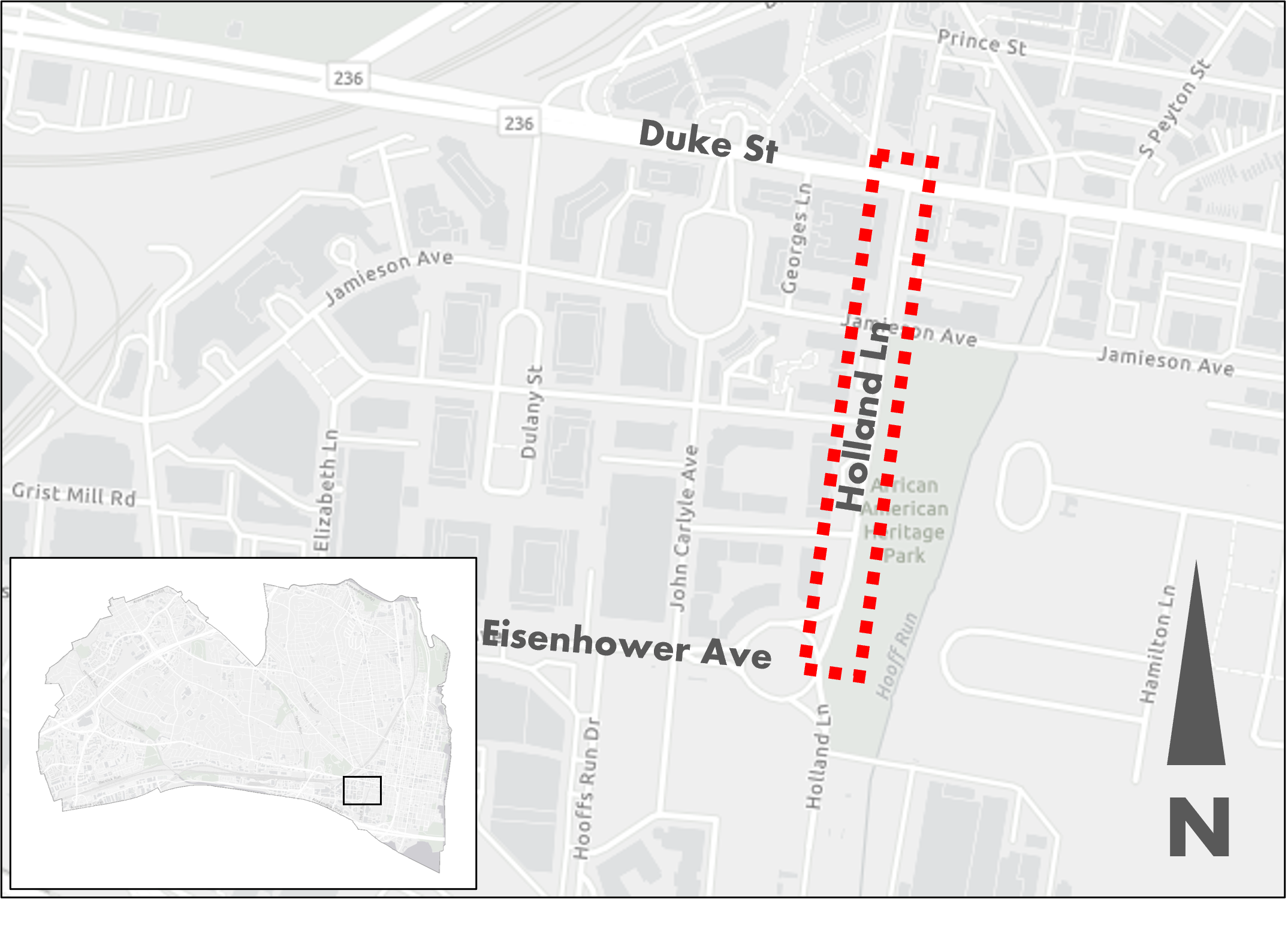 Background
Holland Lane is a four-lane roadway that provides access between Duke Street and Eisenhower Avenue. It is adjacent to the Carlyle neighborhood and African American Heritage Memorial Park.  
Both the adopted Eisenhower East Small Area Plan and the Proposed Bicycle Network in the adopted Alexandria Mobility Plan call for a dedicated bicycle facility on Holland Lane. A bike lane would not only improve safety for people biking, but could create opportunities for enhanced pedestrian crossings and traffic calming as well.
Project Development
Overall Project Status: Initiated 
Community Engagement 
Status: In Progress
Summer 2023 Comment Period
The City solicited input from residents via an online feedback form between August 28 and September 17, 2023 to hear about transportation issues and needs on Holland Lane. Over 200 responses were received during this time. Thank you for your feedback!
Planning & Design 
Status: Not Started; Planned for Fall 2023
Construction 
Status: Not Started; Planned for Summer 2024 
Additional Resources & Related Projects
View the resources below to learn more: